Cheung Tsz-ki

[a]
Afterglow, 2020

Intaglio: Mezzotint, Aquatint
23.5 x 21 cm
Artist collection

[b]
Eclipse, 2020

Intaglio: Mezzotint
23.5 x 21 cm
Artist collection

[c]

Sparks, 2020

Intaglio: Mezzotint
23.5 x 21 cm
Artist collection

[d]
Winter Fire, 2020

Intaglio: Mezzotint, Aquatint
23.5 x 21 cm
Artist collection

[e]
Night Carnival No. 2, 2020

Intaglio: Mezzotint, Photogravure
23.5 x 21 cm
Artist collection

[a]
[b]
[c]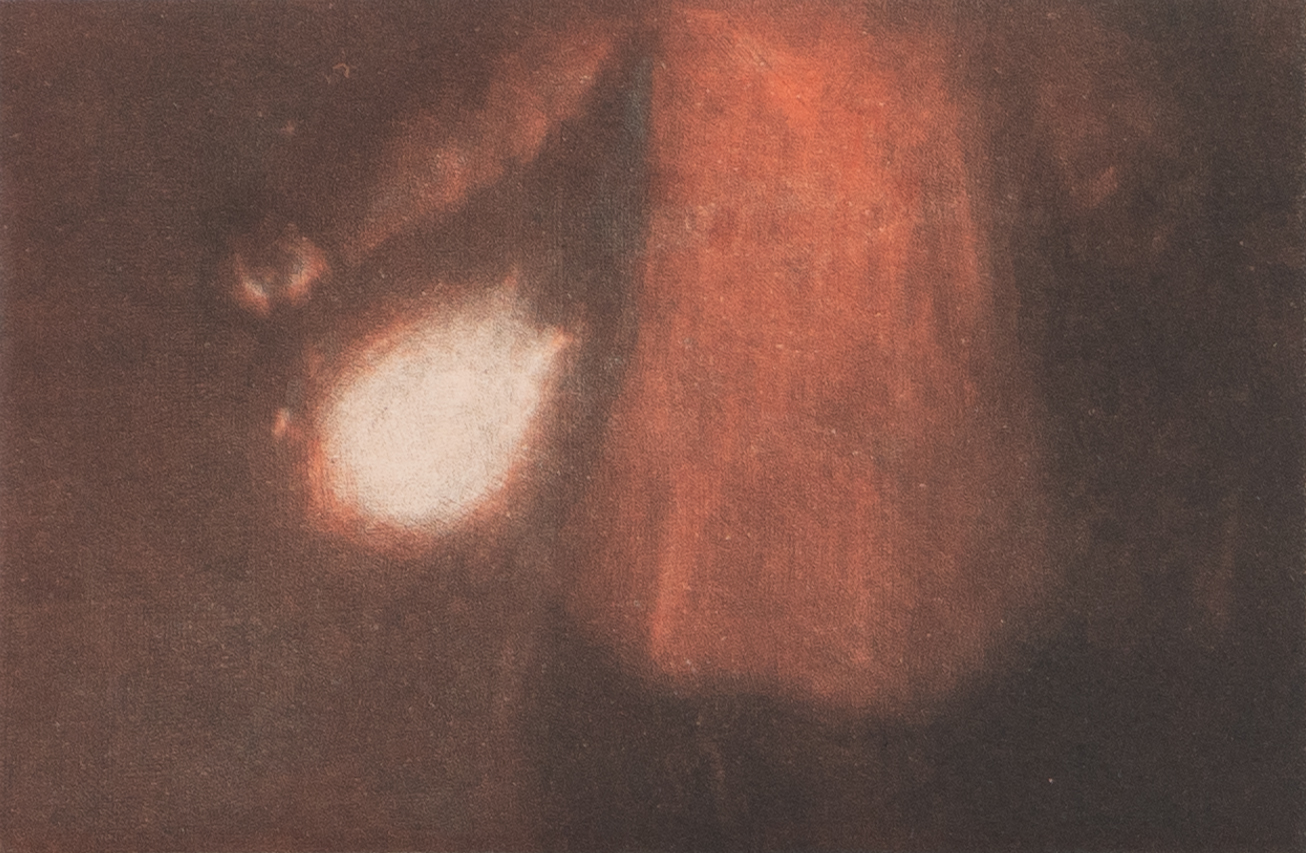 [d]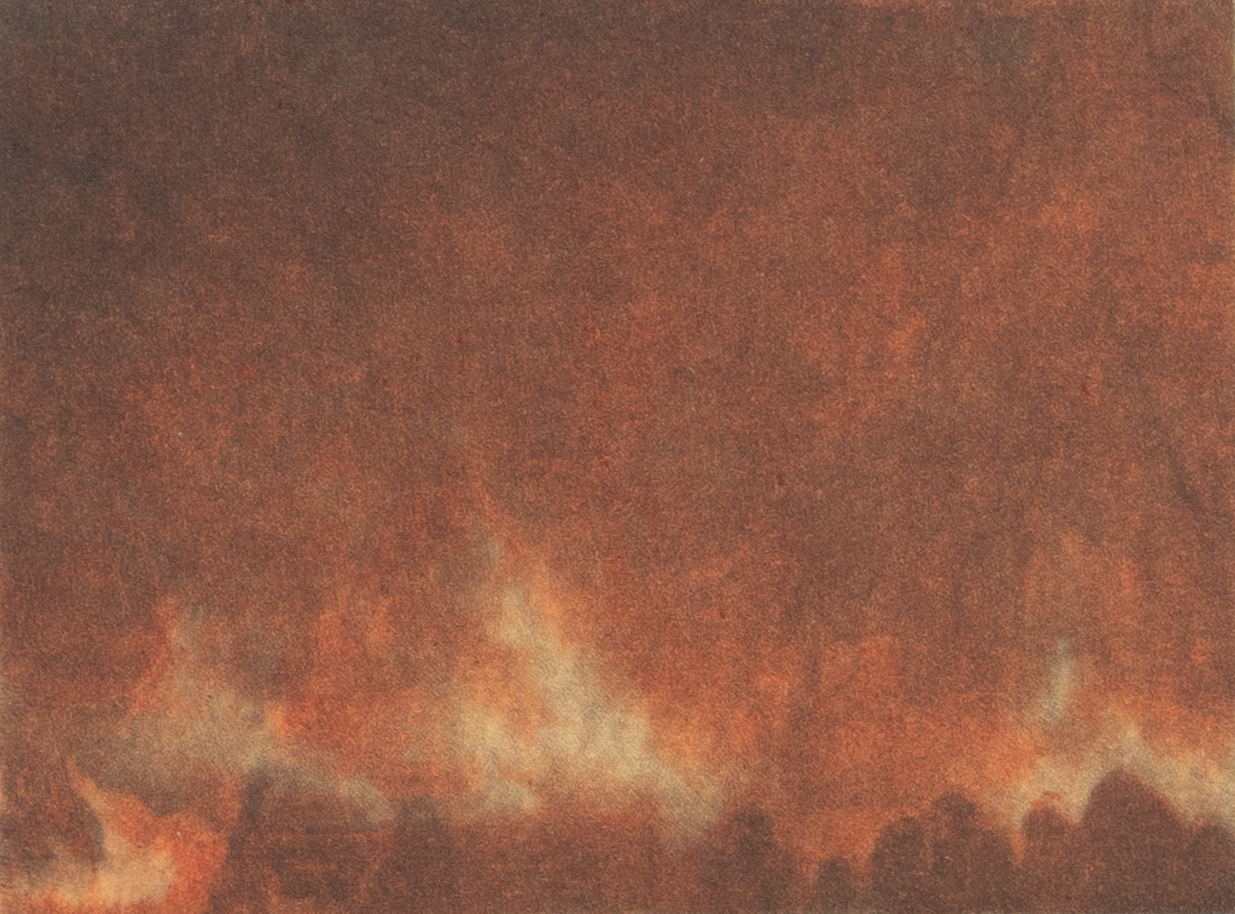 [e]
About the Artist
Cheung Tsz-ki graduated from the Chinese University of Hong Kong and received the "HKOP Award in Printmaking" in 2018. Some people use art as a way to map out their nationality and identity; some seeks the meaning of life through doubting art; and some sees art as a source of emotional sustenance. Cheung is searching for a reason to make art. Perhaps he is also trying to represent the pursuit of good with his works, while acknowledging powerlessness and loss in life.
Cheung Tsz-ki's website ︎︎︎


About the Exhibit
Whether it is a burning roadblock on the street, or the bushfires in Australia, the imagery of fire is no stranger to us in recent years. To Cheung Tsz-ki, fires are not only associated with danger or disaster. The flickering flames we see in the city manifest complex emotions: candle flames on a birthday cake encapsulate hope towards the future; burning incense sticks embody longing for the deceased; and fireworks on 1 July elicit feelings of resignation and irony. Cheung attempts to show various states of flame with abstract imagery, inviting the audience to contemplate his art.