Glo Chan Cheuk-yan


[a]
The Jelly World—Candle, 2020

Gum Bichromate Print
37 x 37 cm
Artist collection

[b]
The Jelly World—Stars, 2020

Gum Bichromate Print
37 x 37 cm
Artist collection

[c]
The Jelly World—Bauhinia, 2020

Gum Bichromate Print
37 x 37 cm
Artist collection

[d]
The Jelly World—Heung, 2020

Gum Bichromate Print
37 x 37 cm
Artist collection

[e]
The Jelly World—Apple, 2020

Gum Bichromate Print
37 x 37 cm
Artist collection

[f]
Fate of the jelly world, 2020

Video
3:08


[a]
[b]
[c]
[d]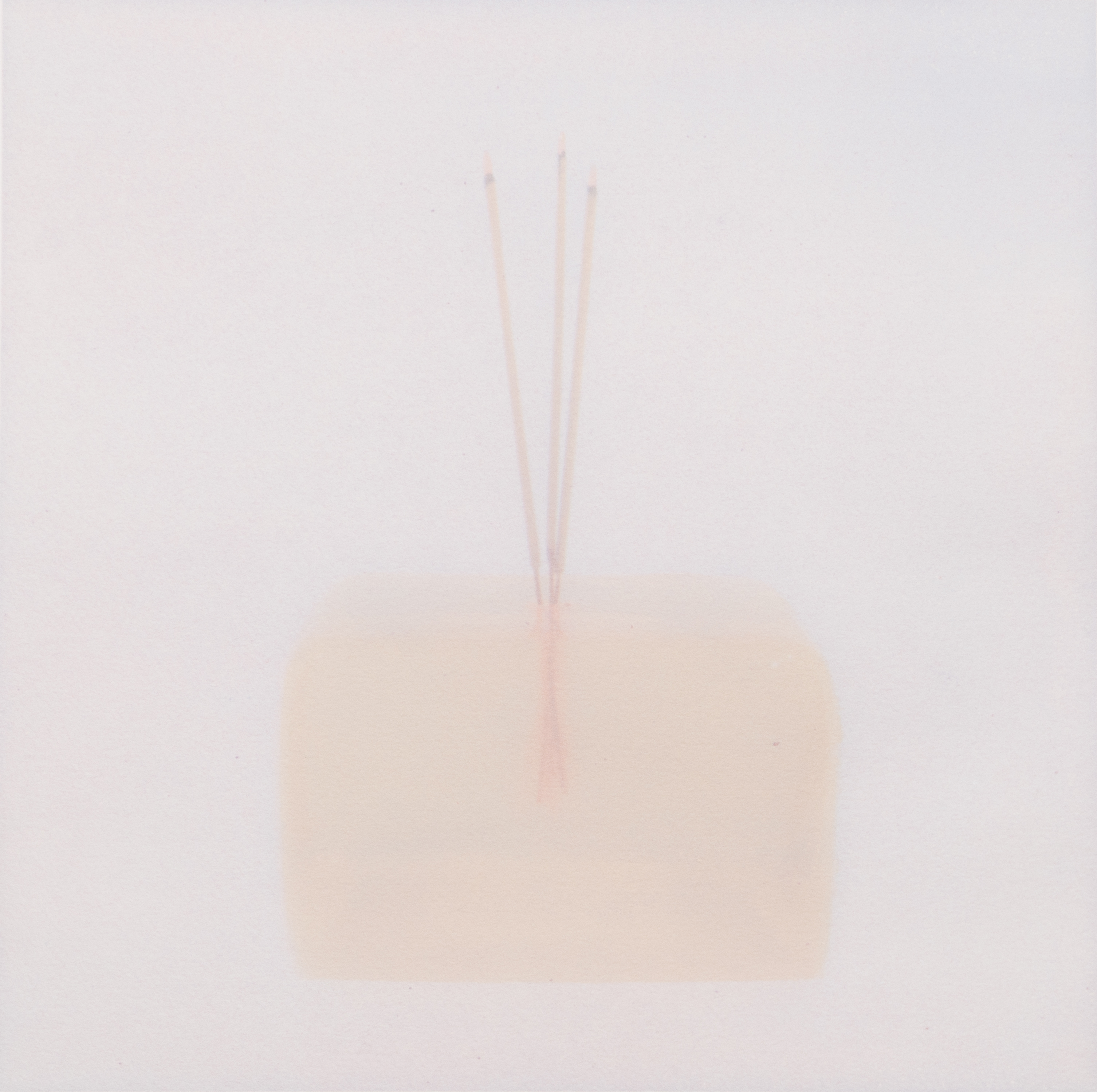 [e]
[f]
About the Artist

Glo Chan Cheuk-yan is a graduate of the Academy of Visual Arts, Hong Kong Baptist University, and she currently lives in Hong Kong. Her practice is inspired by a sense of alienation from the world. She likes to observe from a distance and capture mundane moments in life with photography, moving images, and printmaking. In her art, she expresses her thoughts and experiences with delicacy. She received the "HKOP Award in Printmaking" in 2018. Her work has been exhibited in Hong Kong, Taiwan, and Korea.


About the Exhibit

When evil befalls this city…

This is a jelly world. There was nothing here originally, but later people built, occupied, ravaged, and decorated it, giving it various meanings and values. It looks perfect from afar, and is yet far from perfect. Even if it is broken, it will not disintegrate immediately; only when candle flames come close will the jelly be destroyed. Is melting the jelly's inescapable fate of obliteration—or is it the prelude to rebirth?

Glo Chan Cheuk-yan documents changes in the jelly world with moving images, and reproduces images of the jelly layer by layer with gum bichromate printing. For Chan, the jelly world is an everlasting place—and so is our city.