Jaffa Lam and volunteers

Universal Declaration of Human Rights, 2019

Relief Print: Frottage
46 x 700 cm each in entirety
Hong Kong Open Printshop collection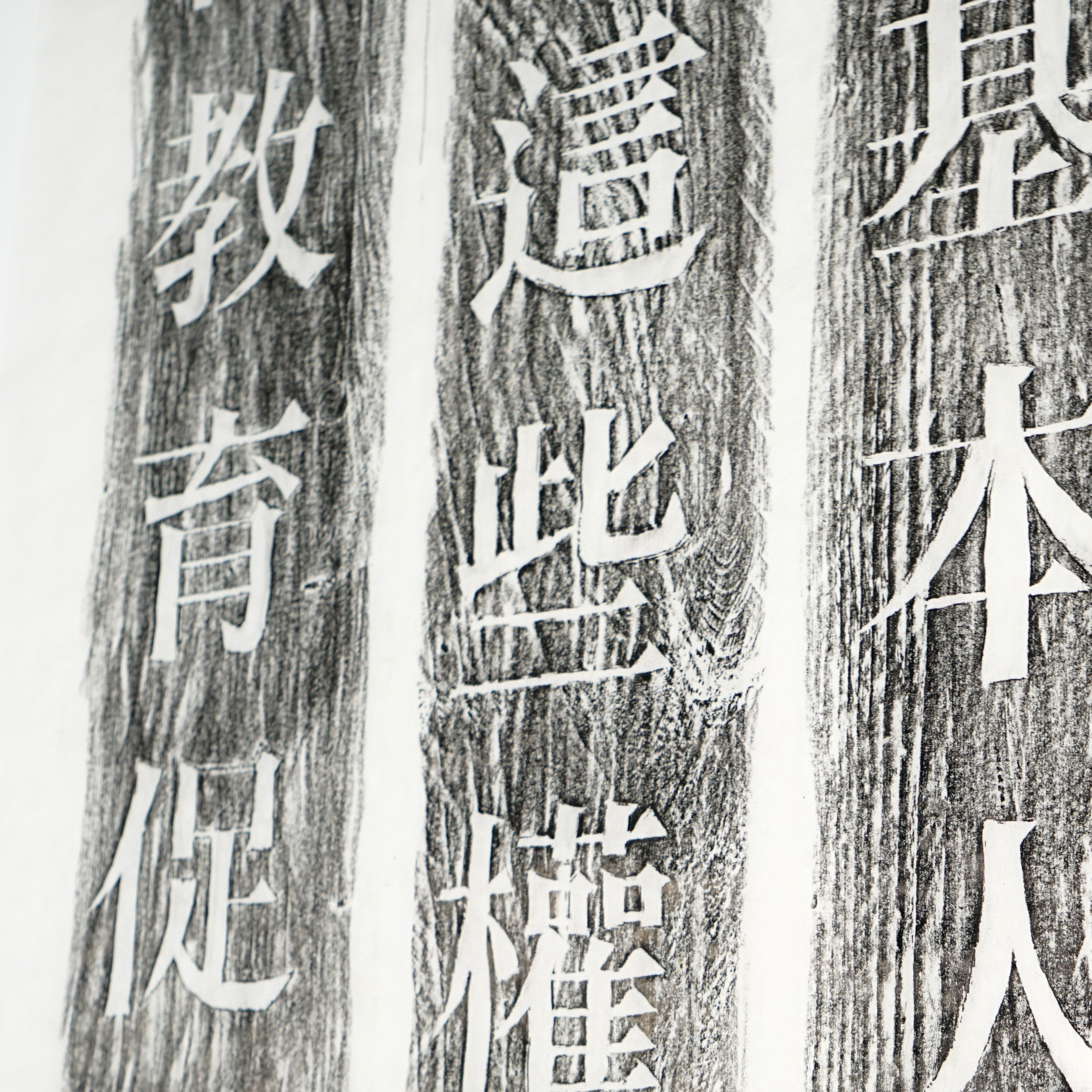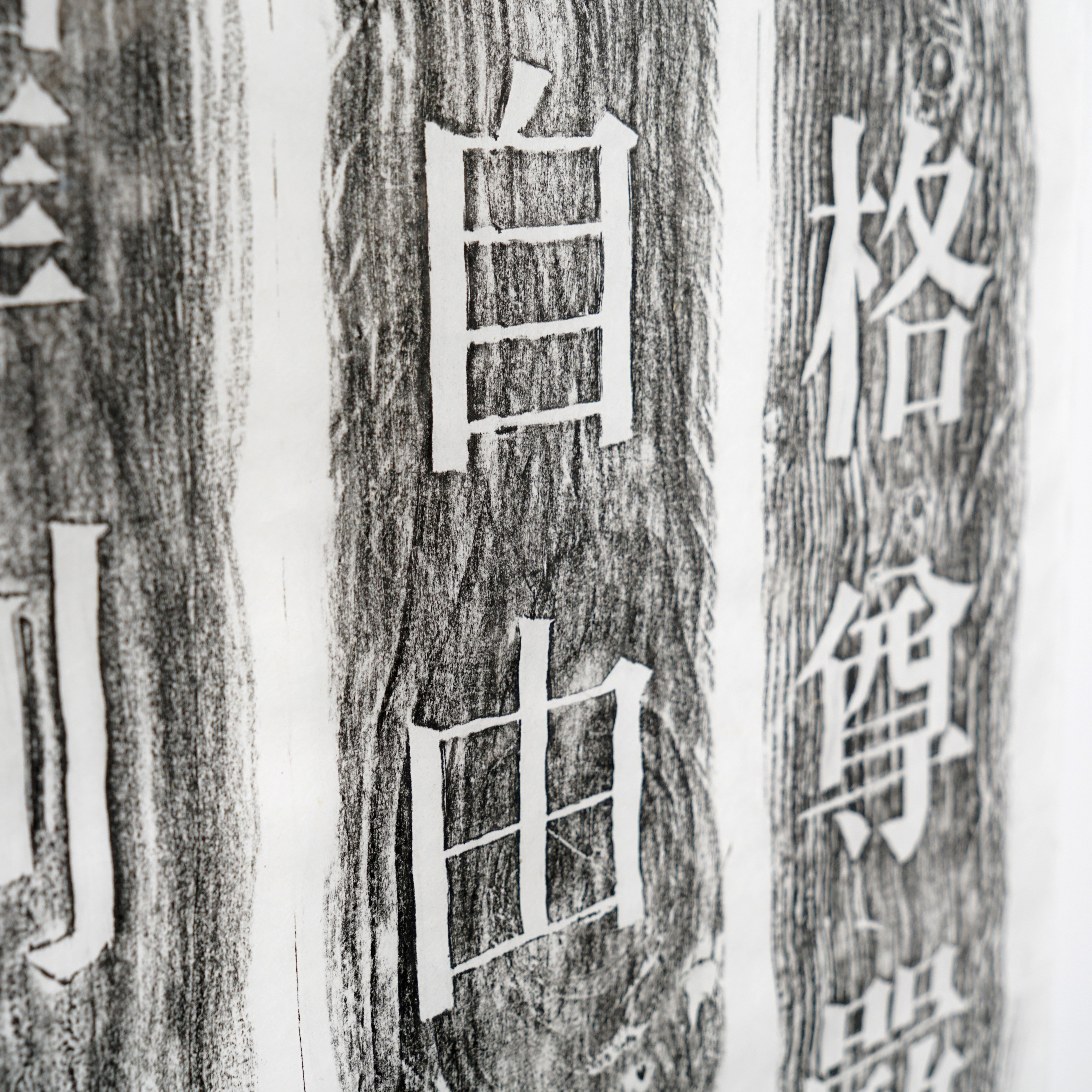 About the Artist
Hong Kong sculptor Jaffa Lam received her BFA, MFA and Postgraduate Diploma in Education at the Chinese University of Hong Kong. She specialises in large-scale, site-specific and mixed-media works, often making use of recycled materials, such as crate wood, old furniture and umbrella fabric. She has been invited to take part in many local and international shows, as well as artist residency programmes in Japan, Kenya, Taiwan, Bangladesh, China, United States, France and Canada. She received the Desiree and Hans Michael Jebsen Fellowship from the Asian Cultural Council in 2006 and was an awardee of the Secretary for Home Affairs' Commendation Scheme in 2017. In 2009, she started a community project in Hong Kong entitled "Micro Economy" and staged the exhibition:
Jaffa Lam Laam Collaborative: Weaver
(2013) at the invitation of Hong Kong Arts Centre. Selected exhibitions by invitation include
Setouchi Triennale
(2013),
Hong Kong Week
(2015),
China 8
(2015),
Utopias/Heterotopia Wuzhen International Contemporary Art Exhibition
(2016),
Lyon Lumieres
(2018), and
Manifesta 12: The European Nomadic Biennial
(2018)—whom she was invited as a collaborator to exhibit the flag of women.
Jaffa Lam's website ︎︎︎


About the Exhibit
In the summer of 2019, Hong Kong Open Printshop and Jaffa Lam invited a group of volunteers to create frottage prints of the
Universal Declaration of Human Rights
with heelballs while rethinking freedom and dignity during long hours of labour.